New work establishes a tighter connection between the rank of a polynomial and the extent to which it favors particular outputs.

By Tamar Lichter Blanks
November 9, 2021

Time was found to flow differently between the top and bottom of a single cloud of atoms. Physicists hope that such a system will one day help them combine quantum mechanics and Einstein's theory of gravity.

By Katie McCormick
October 29, 2021

Built upon the ubiquitous Fourier transform, the mathematical tools known as wavelets allow unprecedented analysis and understanding of continuous signals.

By Alexander Hellemans
October 14, 2021
Theorists are in a frenzy over "fractons," bizarre, but potentially useful, hypothetical particles that can only move in combination with one another.
By Thomas Lewton
July 26, 2021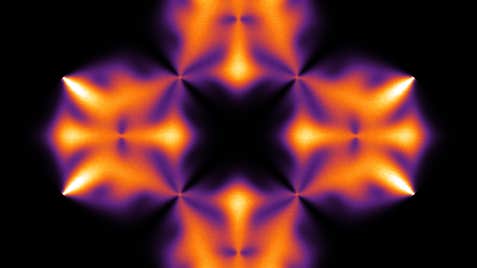 SUBSCRIBE TO THE NAUTILUS PRINT EDITION!
Subscribe