Big ideas that matter
Welcome, Colossal readers! Enjoy 25% Off a Nautilus Membership
Subscribe to Nautilus today to discover new, surprising perspectives on how science interacts with all aspects of life. Connect with science and its power to illuminate nature, humanity, and culture.
Digital Membership
Billed
monthly
as $59 /year
Access unlimited Nautilus articles online each month
Receive weekly newsletters in your inbox
Enjoy an ad-free reading experience
Bonus access to Nautilus channels
Read on any device
Cancel anytime
Digital + Print Membership
Billed
monthly
as $89 /year
← All digital membership benefits, plus:
6 collectible issues of the award-winning Nautilus print edition
Complimentary access to special editions
Plant a tree with every subscription
Free shipping in the United States
All Nautilus memberships renew automatically. You can manage your auto-renew settings in your account at any time.
---
Our Readers Say It Best
Join more than 500,000 readers in experiencing why Nautilus is a different kind of science magazine.
"A well-told story is worth a thousand peer-reviewed publications."
"Nautilus inspires me to open my mind to complex universal truths and possibilities. The stories are presented with a balance of mind-bending intelligence and everyday parlance."
"Nautilus was the first publication I found that covered science through the broader lens of history and philosophy. It deepened how I thought about the science I was studying at the time."
---
The Nautilus Vibe
Nautilus is the foremost literary science publication to find rigorous science writing told with impeccable style. Our stories will light up your emotions, and introduce you to a delightfully weird and surprising mix of big ideas — ideas that will be debated long into the future.
It's why some of the most well-regarded scientific minds in the world read and write for Nautilus. Contributors include literary giants like the late Cormac McCarthy — who published the only nonfiction piece of his career in Nautilus — as well as Caleb Scharf, Senior Scientist for Astrobiology at NASA Ames Research Center, who regularly shares his reflections on our place in the universe.
Alongside storytelling, Nautilus is bursting with with original artwork and illustrations, which have made the magazine a winner of ASME Best Style and Design Award. You simply will not find more beautiful and creative interpretations of scientific subjects — in words, in art, and in vibes.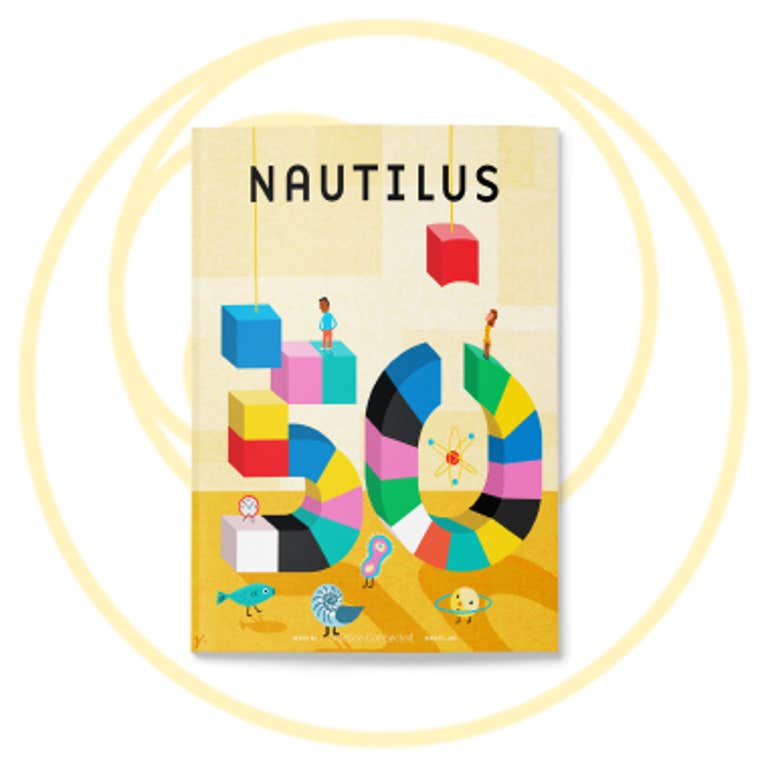 ---
As Featured In