Cutting-edge science, from the brightest living thinkers
Get a 25% off a Nautilus Membership
Subscribe to Nautilus today to discover new, surprising perspectives on how science interacts with all aspects of life. Connect with science and its power to illuminate nature, humanity, and culture.
Digital Membership
Billed
monthly
as $59 /year
Access unlimited Nautilus articles online each month
Receive weekly newsletters in your inbox
Enjoy an ad-free reading experience
Bonus access to Nautilus channels
Read on any device
Cancel anytime
Digital + Print Membership
Billed
monthly
as $89 /year
← All digital membership benefits, plus:
6 collectible issues of the award-winning Nautilus print edition
Complimentary access to special editions
Plant a tree with every subscription
Free shipping in the United States
As Featured In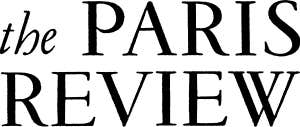 Discover stories that challenge and enrich the way you view the world.
Join a society of over half a million readers at the intersection of science, nature, and technology.
---
Award-Winning Content
Nautilus has received ​52 Awards In Journalism, Art, Science, and Literature Since 2013
---
Get One, Give One for Free
Every Membership donates a FREE digital subscription to a student or school in need.