Explore
Now in its 10th year, the California Academy of Sciences' renowned BigPicture Photography Competition celebrates some of the world's best photographers and the year's most striking images. Judged by an esteemed panel of nature and conservation photography experts, the competition's winning images and finalists highlight Earth's biodiversity and illustrate the many threats that our planet faces. Each photo, in its own way, inspires viewers to value and protect the remarkable diversity of life on Earth. Below, we present the grand prize winner and some of our personal favorites from this year's competition.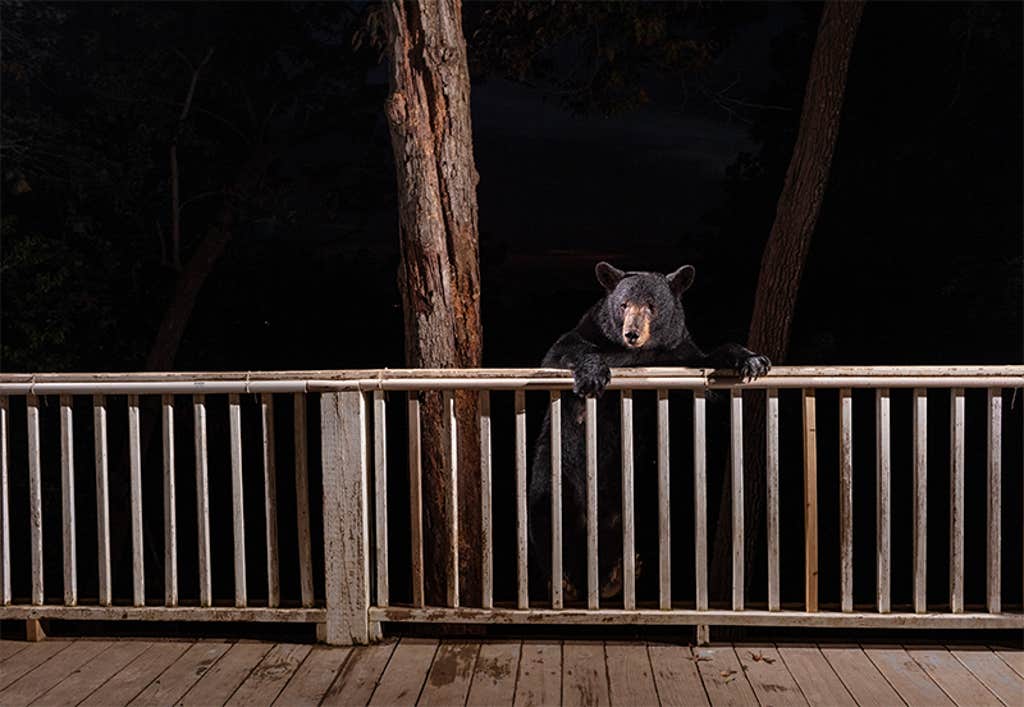 With a wildlife corridor passing through their property, a retired couple living on the outskirts of Asheville, North Carolina frequently finds four-legged visitors at their back porch, including this beautiful American black bear (Ursus americanus). In fact, residents of Asheville are known for their close relationship with wild black bears in the area. Photographer Corey Arnold theorizes that through this coexistence, the bears may be growing more intelligent and increasingly bold—resulting in close contact like that featured here.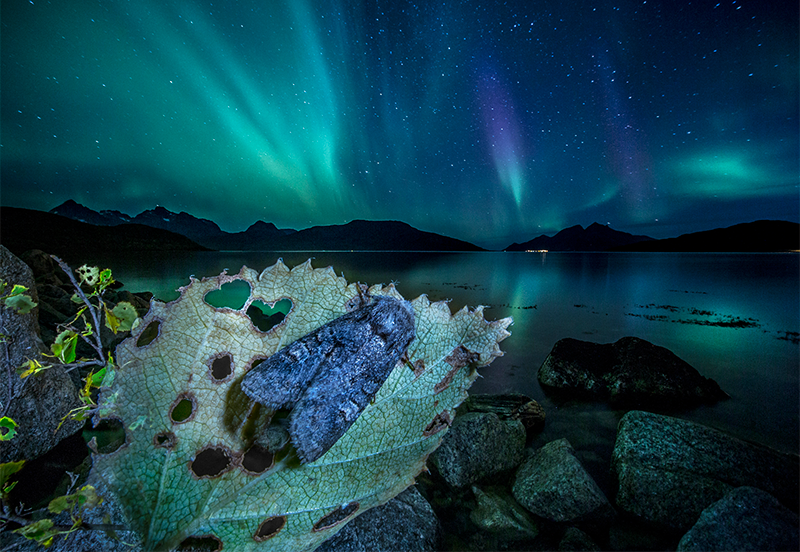 An Arctic moth perches on a leaf in the night, theoretically on the lookout for a mate. Thanks to the freezing temperatures, and flanked by the ethereal tendrils of the Northern Lights, it moved very slowly, allowing the photographer to capture it.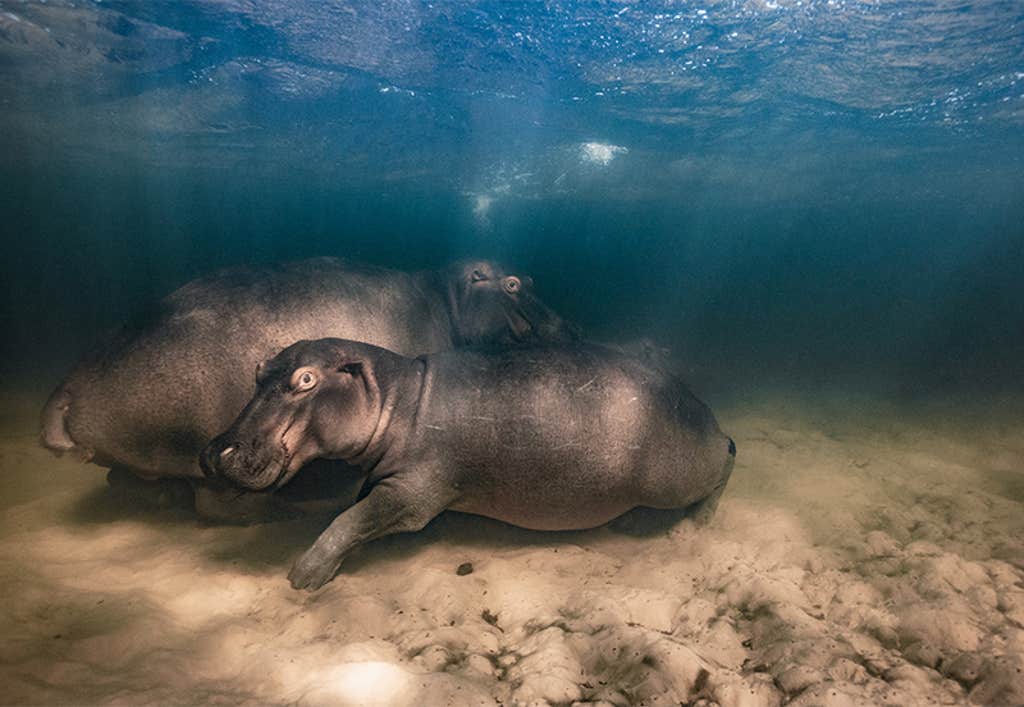 An image years in the making: Seemingly coy hippopotamuses (Hippopotamus amphibius) sit below the surface of the water, eyes fixed on the camera. After extensively researching this specific family, including taking underwater drone footage of their behavior, photographer Mike Korostelev eventually felt comfortable enough to jump in and take this image. Why all the preparation? These hefty creatures kill more people per year than sharks, making an underwater image of them as spectacular an endeavor as it is dangerous.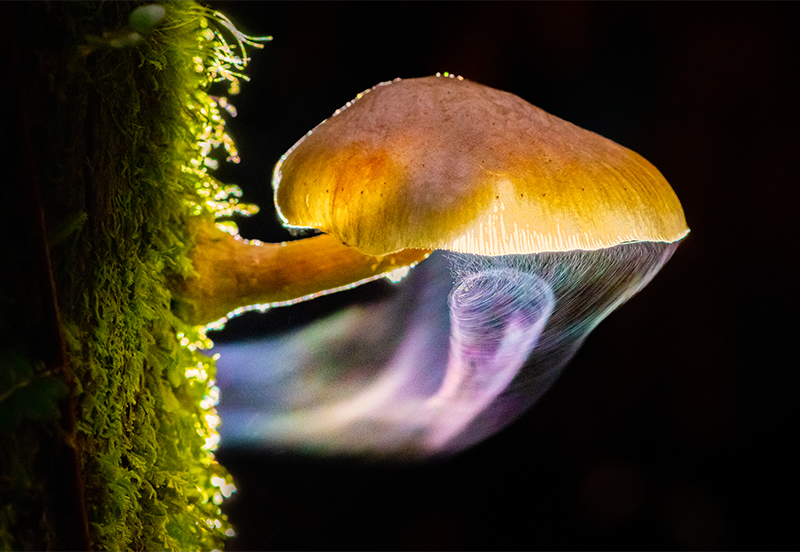 A mesmerizing, yet deadly, spore scene. This beautiful, mushroom-forming fungus (Armillaria novae-zelandiae) is a member of the Physalacriaceae family—one of three Armillaria species native to New Zealand. This highly invasive species is often found on decaying wood and capable of causing root rot in plants with which it comes into contact.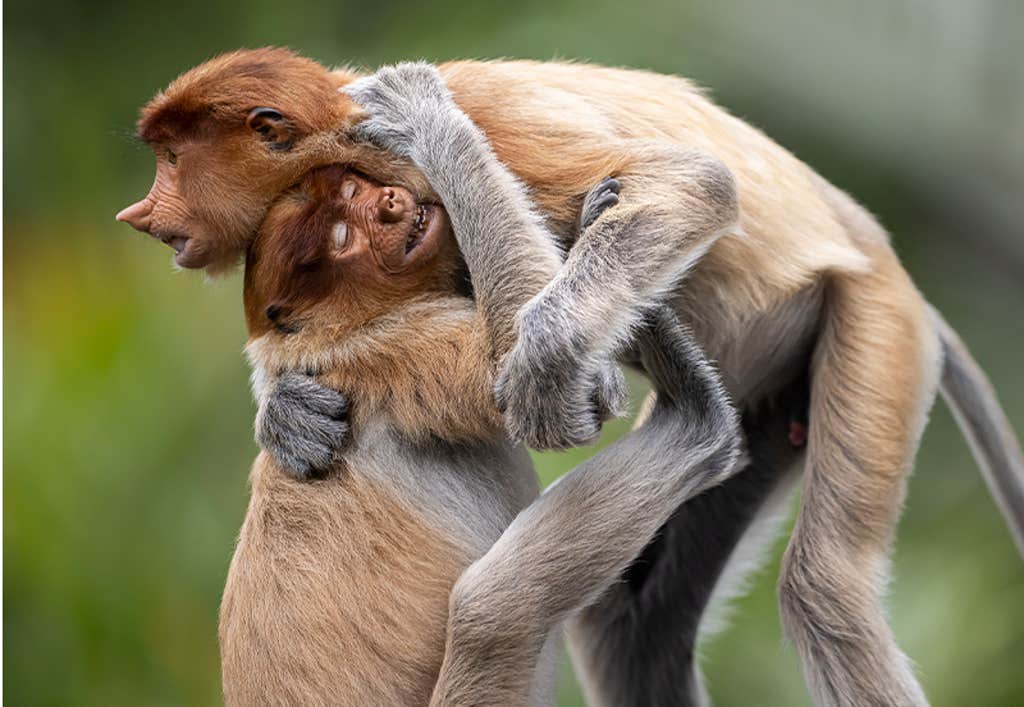 Exhibiting a behavior that's all-too human, a proboscis monkey (Nasalis larvatus) hugs another after preventing it from falling out of a tree. Endemic to the jungles of Borneo, these highly social animals are on the brink of extinction.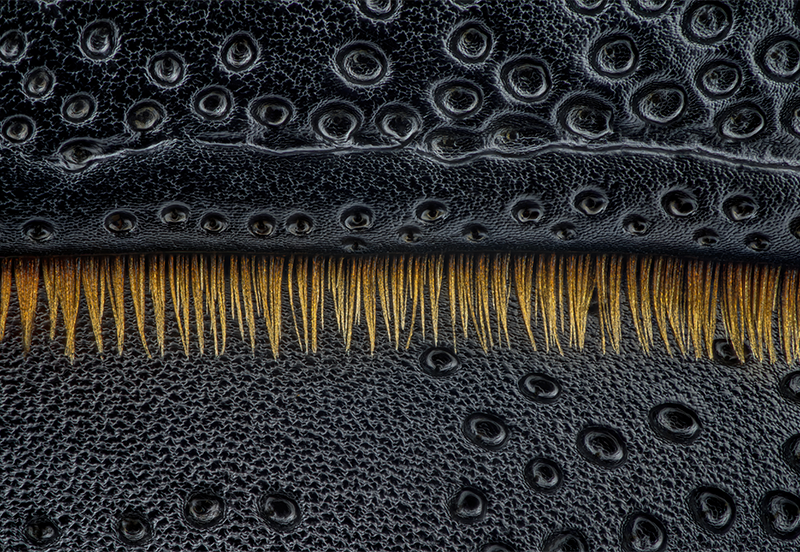 Impossible to see with the naked eye, this microscopic view of a lesser stag beetle (Dorcus parallelipipedus) shows what it looks like from head to chest. While these beautiful bugs look deceptively smooth on the surface, a closer look reveals a symphony of scales and textures.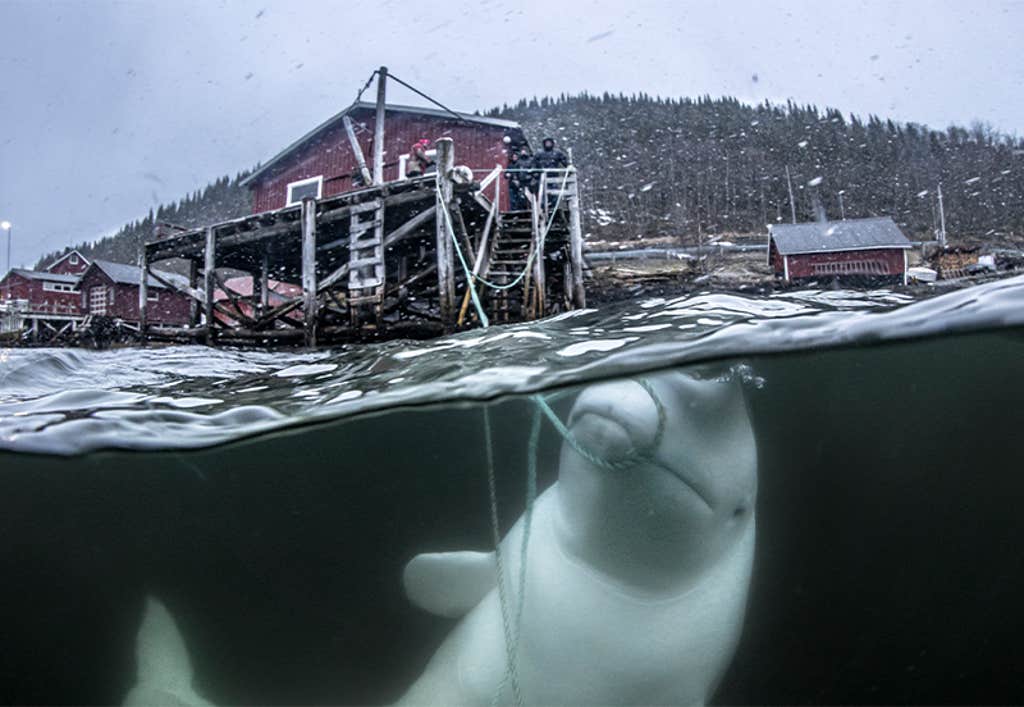 When they coined the phrase "whale of a tale," they must have been thinking of Hvaldimir—a beluga whale (Delphinapterus leucas) with an incredible backstory. After surfacing off the coast of Norway in 2019 wearing a Russian harness and a camera mount, locals believed that Hvaldimir had been trained as a spy. Beyond this theory, not much else is known about him, but as this image suggests, he's gotten into a fair amount of trouble with humans. As he's no longer part of a pod due to his domestication, he seeks out human interaction, which can be quite dangerous.

These images originally appeared on bioGraphic, an online magazine about nature and regeneration and the official media sponsor for the California Academy of Sciences' BigPicture Natural World Photography Competition.
Lead photo by Mike Korostelev