When Summer Praetorius, author of this issue's cover story, shared this photo of her brother, Jebsen, with me, I was enchanted beyond belief. It's like a Norman Rockwell painting, I told her. It conjures up the boy's entire world.
"It's one of my favorite photos," Praetorius said. Her mother walked back to the house to get her camera when she saw Jebsen sleeping inside the tire. "But it does give me a mix of emotions. It gets to the essence of the junkyard identity we shared, but also depicts Jebsen's vulnerability."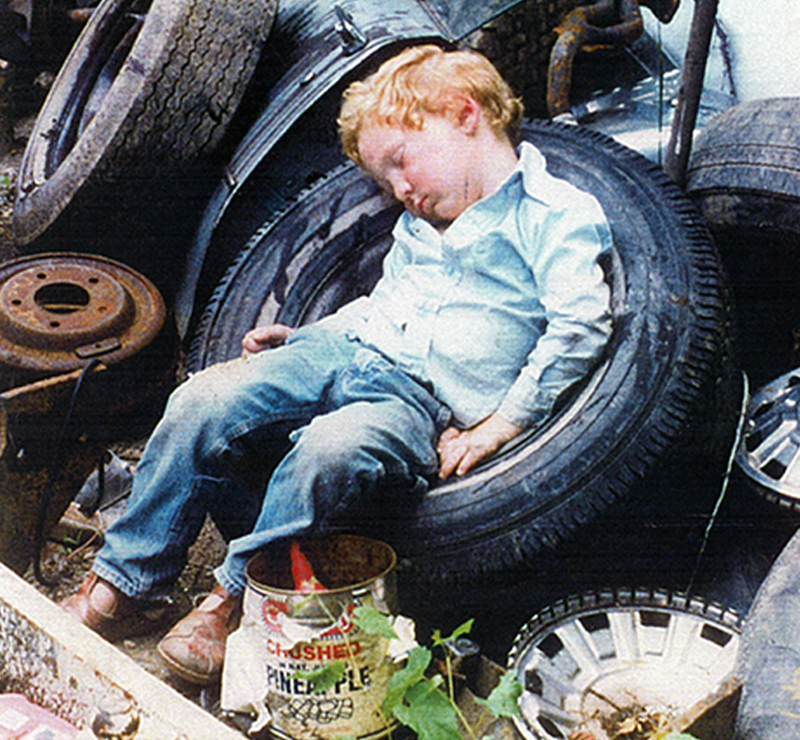 Praetorius is a paleoclimatologist. She excavates sediments and fossils to create portraits of the Earth we might see again in the future. With the heat rising, the portraits may one day inspire humanity to cool down.
The seeds of Praetorius' career were planted at the junkyard, owned by her father, where she grew up in upstate New York. She and Jebsen wandered through the woody acres of rusted cars, school buses, and boats. They were explorers of lost civilizations.
Praetorius got hooked on geology in the ninth grade. Her science teacher, Jonathan Heiles, took the class on a field trip to see a solid rock wall along the Hudson River. Its layers represented a sequence that started millions of years ago. "Realizing each layer was a specific event, and that they could be preserved over that immense amount of time, was a moment I'll never forget," Praetorius said.
"The Great Forgetting" is an excavation of Earth's past and Praetorius' own. She juxtaposes the arc of her science with the arc of her brother's life. The two narratives flow alongside each other, crossing paths, culminating in one of the most moving stories we've ever published.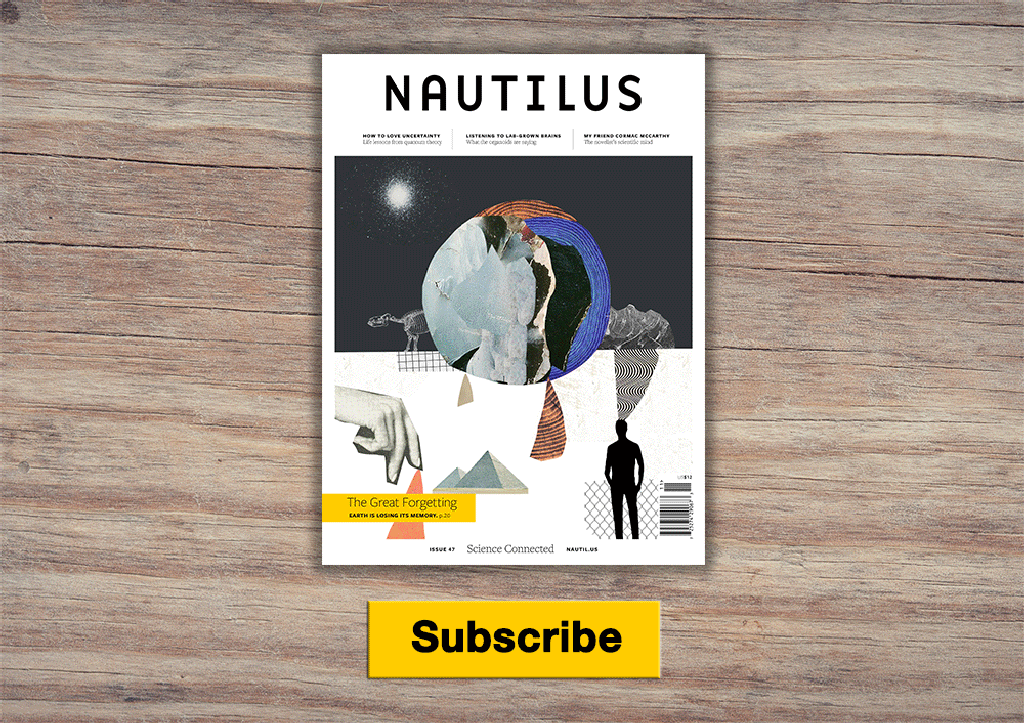 Cover illustration by Katherine Streeter.