airplanes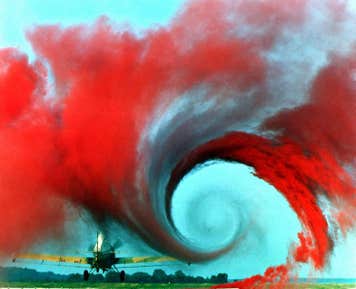 How Does Flying Feel on the Other Side of the Cockpit Door?
By Rose Eveleth
July 28, 2014
Turbulence in the wing vortex produced by an airplaneNASA Langley Research Center (NASA-LaRC) via Wikipedia In many of the times we encounter turbulence in our lives, it is preceded by a calmly worded warning from above. "Uh, folks, we may hit a few bumps," a pilot announces over the plane's PA system—or something to that […]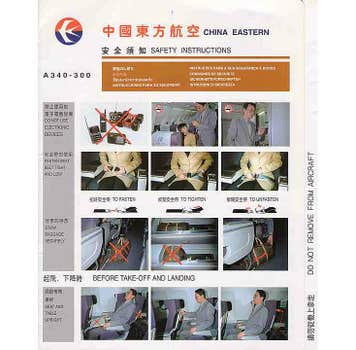 How Graphic Design Can Make Flying Just a Little Bit Safer
By Rose Eveleth
July 25, 2014
The cause of aviation safety has had a terrible week. An Air Algérie flight crashed yesterday in Mali, reportedly killing all 116 on board. The day before, a TransAsia plane went down on the Taiwanese island of Penghu, leading to the deaths of at least 48 people. And, most notoriously, Malaysian Airlines Flight 17 was […]
Planes, Trains, & Automobiles. And Death.
By Veronique Greenwood
August 2, 2013
If you've ridden in a car piloted by a young or inexperienced driver lately, chances are you've had an unwelcome epiphany. When driving your own car every day, navigating familiar streets, the vehicle is an extension of your body and your home, a wee castle on wheels that protects you, obeys you, and gets you […]