santa claus
Which Comes First, Big Cities or Big Gods?
By Robert Hackett
December 24, 2017
Warriors among the Kwara'ae, a collection of tribal communities indigenous to the Solomon Islands, sacrificed pigs before battle. The tradition granted the combatants, so the belief went, aid from heroic ancestral spirits—like the mighty A'orama, a fierce fighter in Kwara'ae folklore. For every man who prepared to shed blood, a hog met its end.1 Any […]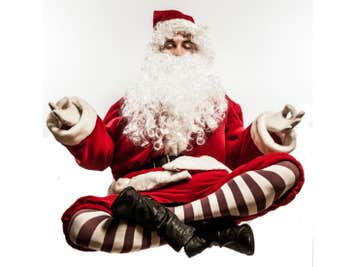 Is Santa Claus a God?
By Jim Davies
December 24, 2014
InnervisionArt via Flickr Santa Claus occupies a strange place in Christian belief. On the one hand, only children seem to really believe he exists; on the other, he gets a great deal more attention than many other purported supernatural beings, such as angels or Satan.  Does Santa Claus count as a god of the Christian […]