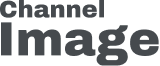 What misinformation on Twitter and radar have in common.

By Finn Brunton
September 25, 2017

With three times as many neurons, why doesn't the elephant brain outperform ours?

By Suzana Herculano-Houzel
June 26, 2017

Some research suggests that cars would be safer with no involvement from humans at all.

By Hod Lipson
May 2, 2017
SUBSCRIBE TO THE NAUTILUS PRINT EDITION!
Subscribe